Coca-Cola is tackling a hot button issue in a very interesting way. The company is suggesting to employees how they can be "less white." The soda giant is also receiving some major backlash for it as well.
Training materials on LinkedIn have leaked online thanks to an internal whistleblower. Karlyn Borysenko shared the images online and they have sparked a huge amount of controversy.
One slide shown below features text reading: "Confronting racism: Understanding what it means to be white, channeling what it means to be racist."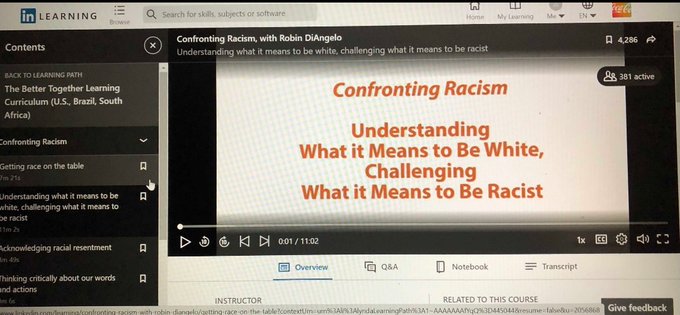 According to these guidelines, "To be less white is to:"
be less oppressive
be less arrogant
be less certain
be less defensive
be less ignorant
be more humble
listen
believe
break with apathy
break with white solidarity
You can check out a screenshot below which contains that list: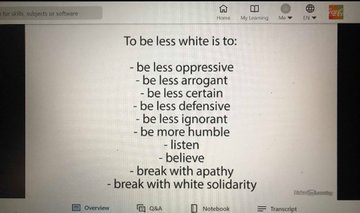 Chris Pandolfo reported that the Coca-Cola company responded to a request for a statement on the matter. The company admitted that this is a part of the their LinkedIn Learning series, but it's not the focus of the curriculum. They also stated that the series is still in development and they "will continue to refine" it.
The video circulating on social media is from a publicly available Linkedln Learning series and is not a focus of our company's curriculum. Our Better Together global learning curriculum is part of a learning plan to help build an inclusive workplace. It is comprised of a number of short vignettes, each a few minutes long. The training includes access to Linkedln Learning on a variety of topics, including on diversity, equity and inclusion. We will continue to refine this curriculum.
The training also states that these lessons need to be taken into action early as children are taught that they are "inherently superior" as whites.
Text on another slide simply reads: "Try to be less white."
You can find the leaked images and Coca-Cola's response below.