Machine Gun Kelly's band needs to find a new drummer for a bit. His usual drummer just had a very bad day, and he's now laid up in the hospital.
Kelly's drummer JP Cappelletty, better known as Rook, was just walking down the street in the Hollywood Hills on Tuesday when 2 guys jumped out of a car and robbed him.
Law enforcement tell TMZ that there was a physical altercation and Rook had thousands of dollars worth of property stolen from him. During the melee, Rook was also ran over by a car which injured his foot and arm.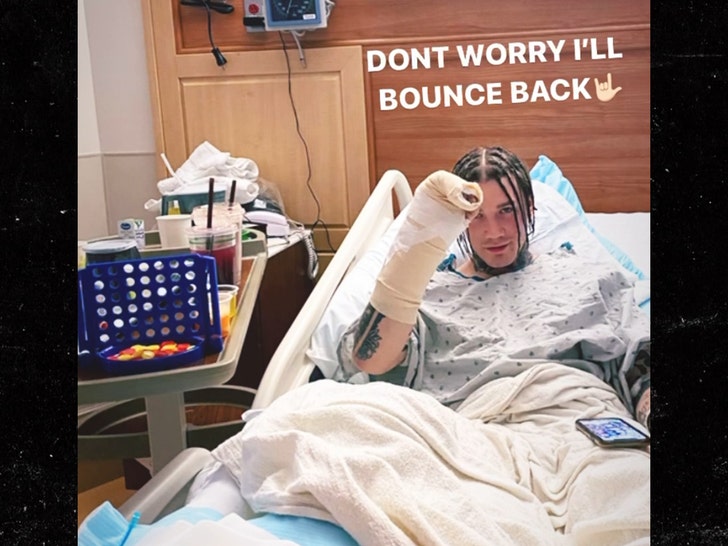 Rook posted a picture of himself and said, "Don't Worry I'll Bounce Back." The culprits got away, and it's unclear who they are. Right now there are no leads as to who jacked Rook, but it's good to see he's doing better.